Courage: Student Impact Weekend 2015
Be strong and courageous. Do not fear or be in dread of them, for it is the Lord your God who goes with you. He will not leave you or forsake you.  Deuteronomy 31:6
Have I not commanded you? Be strong and courageous. Do not be frightened, and do not be dismayed, for the Lord your God is with you wherever you go.  Joshua 1:9
Do you know it says "do not fear" or "do not be afraid" 365 times in the Bible?  If God chose to say it that many times, it must be what He wants from His people.  We live in a scary world, but God says for us not to fear.  We have to trust that He will take care of us.  We must be strong and stand up for Christ.  People are losing their lives because of their faith all over the world.  We act like we are afraid to speak out, but what are we losing for Christ?  Are we willing to face persecution for our faith?  When faced with losing a friend, a job, a home or even your life, are we willing to stand?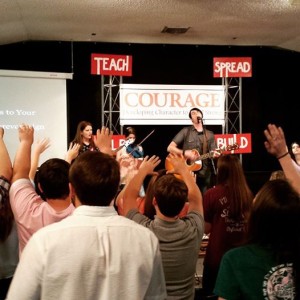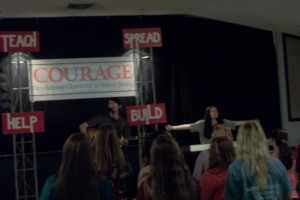 Courage: that is what we learned about at Student Impact last weekend.  We learned about standing up for Christ and about standing together.  We had a great time worshipping together.  We were so excited to see several students give their hearts to Christ for the first time and many come closer to God.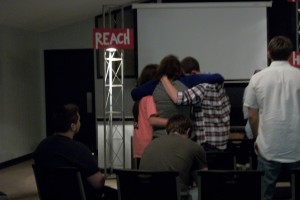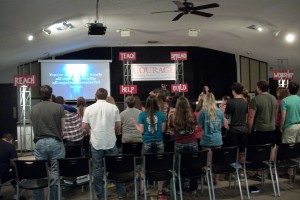 We have been leading worship for this event for many years, but God never fails to show up!  He always teaches us something new and allows us to see Him change lives.  One thing that was very special this year, was to see several college students as leaders.  We have watched them grow up over the years participating in the weekend as students.  It was great to see them lead small groups and counsel and pray with the younger students.  Once again, God allowed us to be with a great speaker too.  We have known Jimmy Thornhill for many years;  he is a fellow youth minister from Kosciusko, Ms.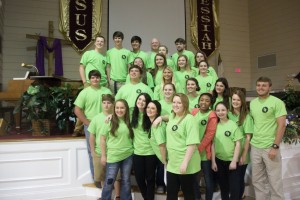 When we first met Lee Clark and his family, our girls were just children tagging along with their parents to a DNow.  I remember Natalie and Alexis playing together as Mercy (a little baby) sat in Morgan's lap on the gym floor while I ran media for Nolan as He led.  Now we are all leading worship together  and  they have grown into beautiful young women of God.  It is always a special treat for them to see each other.  Morgan is a student at Ole Miss and was a small group leader for the weekend.  Natalie is a junior in high school like Alexis and believe it or not, Mercy will be in youth group next year.
This picture was taken four years ago………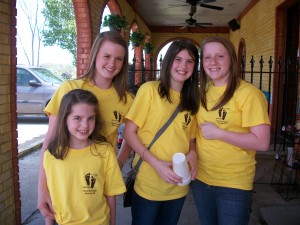 And here they are now…………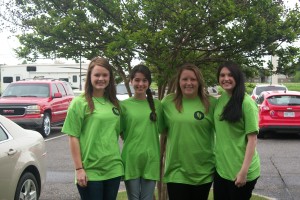 After morning worship and a wonderful Mexican lunch, we decided to stay in town and see the circus. It was a fun time as a family that we all enjoyed.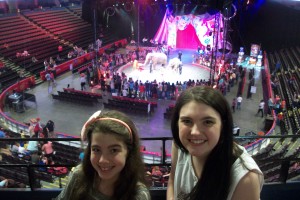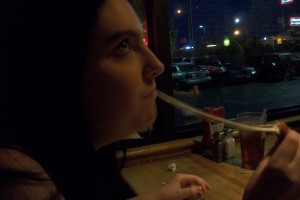 Next week, we will be leading worship at revival in Wesson, Ms. Please pray that this will be a true time of revival for God's people and that people will come to know the Lord.
Restore us, O Lord God of hosts! Let your face shine, that we may be saved!  Psalm 80:19
Will you not revive us again, that your people may rejoice in you?  Psalm 85:6