May Update
I know, I know.  May is long gone, but I wanted to share anyway.  We finished school on May 9th just in time to head to Runnelstown, Mississippi for KIDS JAM.  We have been blessed to lead worship at this event several times and it is always so fun.  The children are amazing and worship with enthusiasm and lots of energy.  The leaders of this event work so hard to make it all happen and we have grown close to all of them.  The speaker for the night happened to be our good friend, West Garner, pastor of Cold Springs Baptist in Collins, Ms.  It was a great night and we look forward to the next one.
Here is a picture of the kids playing one of our favorite games, "Gorilla, Man, Gun".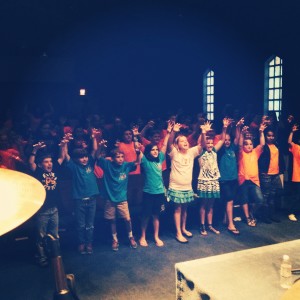 Then it was Mother's Day. We took this family picture and had it framed for my mom. I am so thankful for my family.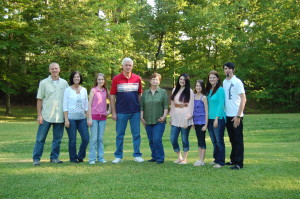 After church, we had a picnic at the lake. I am blessed to be a mother. It is a hard job. It breaks your heart and blesses your heart all at the same time. Good times and bad, I am thankful for my children.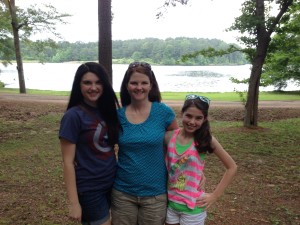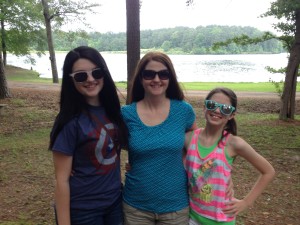 The next week we went to the beach. It was a last minute decision to go and our usual place was booked up (that would be Laguna Beach Christian Resort in Panama City Beach).  We decided to stay closer to home and went to Gulf Shores, Alabama.  We stayed at a resort there and enjoyed the beautiful beach and family time.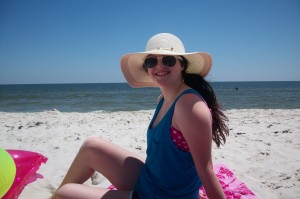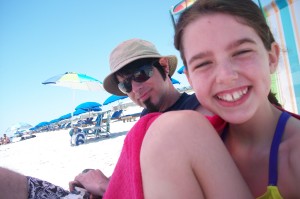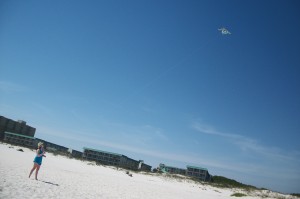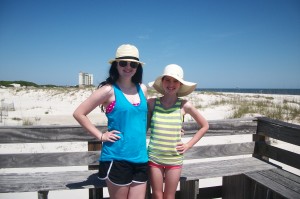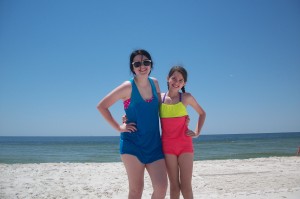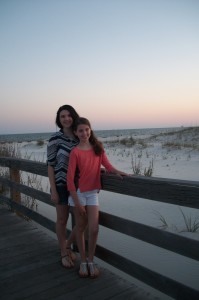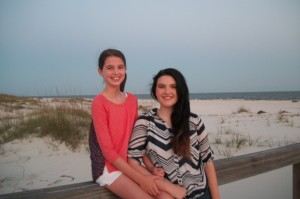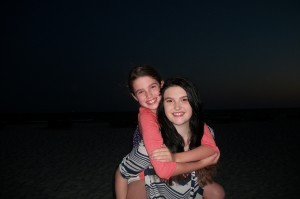 Although we had finished school weeks before, we celebrated the school year with our homeschool group. After presentations by some of the children, parents presented awards to the children. We are thankful for our  friends that share this journey of homeschooling with us.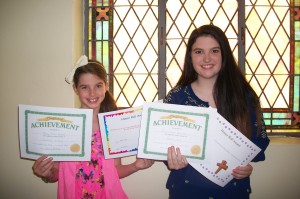 We had a good school year, although there were many bumps along the way.
Alexis finished tenth grade. She completed Apologia Chemistry, Saxon Geometry, Abeka Grammar, Spelling, Poetry and World Literature. She also completed World History using Abeka. For Bible we used Alpha Omega's "Life of Christ". For Bible study she also prepared for Bible drills and placed superior at state drills. She read the novel Silas Marner and the play Julius Caesar as part of her curriculum. For her research project she was required to report on an author. She chose C.S. Lewis and we learned he had a fascinating life. She had to recite many poems, including "Antony's speech from Julius Caesar".  Toward the end of the school year, Alexis spent time studying and reviewing for the ACT.  She took the test a few weeks ago and scored very well for her first time.  I must admit, I let out a sigh of relief when I saw the score.  It said to me that we are doing okay.  I was very proud of her.
Mercy finished 5th grade.  She finished 5th grade Saxon math and started on the 6th.  She finished Anatomy and Physiology using Apologia.  We used Christian Liberty for US History and Alpha Omega for Language Arts.  We also used Alpha Omega for Bible.  Her study was Old Testament and she did Bible drills and also scored superior at state drills.  Mercy also learned some of the same poems Alexis learned.  She learned the presidents in order and read many books and stories.  Mercy also loves to write stories.  She has a great imagination.
There were many days this year that made me want to quit homeschooling.  Unless the Lord changes the plan, we will continue on with it next year.  Sometimes it is so hard but life is like that with the good times and bad all woven up together.  This last picture says it all.  LOVE.  We press on because of love.   …..love covers all…..Proverbs 10:12.  Thank God!